I love spring! I get to plant my garden for the summer, my birthday happens, BBQs, sunshine, and the optimism that comes with new beginnings. It's also the time that I go off the the desert for a week and emerse myself in photography at the Palm Springs Photo Festival. This was my fourth year with the festival and I'm still trying to process all of the inspiration that I received while I was there. This year I assisted master photographer Ralph Gibson with his workshop called "Finding Your Personal Vision." Ralph is fantastic and infinitely quotable.
Here are some portraits I shot of him (he's got great hands and eyes) as well as some of my favorite Ralphisms...
"The best sound in the world is the sound of a zoom lens being thrown into a swimming pool."
"A photograph is a decision to decide."
"In order to succeed you must have a point of departure."
"A great photograph is an unbroken string of good decisions."
We had a group of great models for the workshop and shot some nudes by the pool of the Korakia Pensione and at a beautiful city ranch in Palm Springs.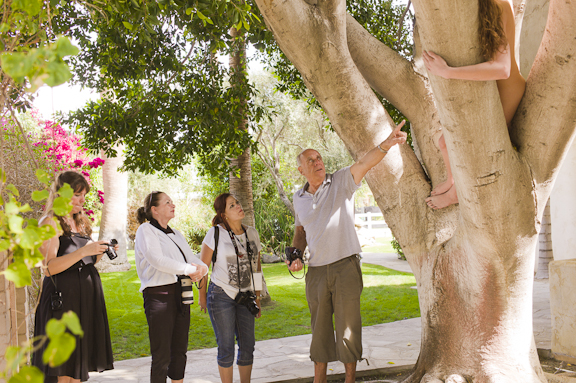 Our workshop was so interesting even Robert Maxwell couldn't help but swim over to watch Ralph critique an attendee's work.
I feel so fortunate to keep returning to the festival each year where I continue to meet more great people and get reinvigorated to go out and shoot.